Audio Delivery Deadlines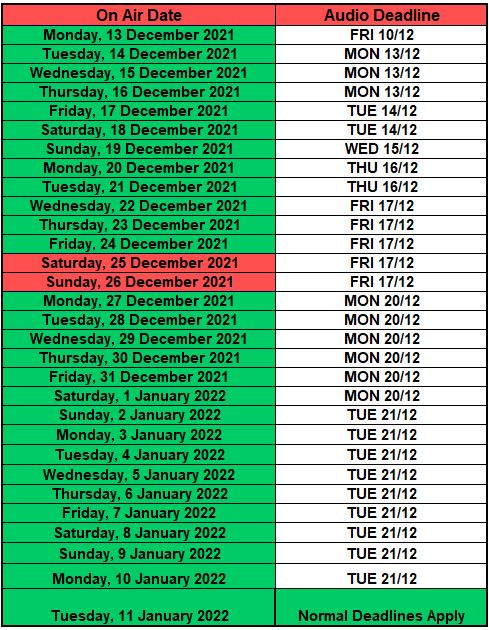 Special Notes:
All deadlines are 4pm on the nominated day
Booking and MI deadlines are 2 days prior to the audio delivery deadline listed above. 
AudioNET Support will be available all through the holiday period but Networks will only have staff available for emergencies.
Have a safe and happy festive season.
The AudioNET team
1800 003 155