RadioMATRIX - the best tool for sales teams since the telephone
RadioMATRIX is so much more than holdings for radio.
Yes, it automatically puts you and your agencies in synch on bookings and schedules with automatic file delivery from your traffic system to their billing system.
But there's so much more.
Your home page gives you a snapshot of where you're at today, against budget for the month, and what your total bookings are currently worth.
RadioMATRIX revenue forecasts are real dollars, because all schedules from your traffic system have been accepted by your agencies and are already loaded into your agencies' respective billing systems.                                                                                                                                                                                                              
If there have been any late changes to the traffic schedule affecting spots going to air in the next 48 hours, you'll automatically get an email alert.
All of the tabs under the forecast open to give you more information.  If you want to check your realisation rate- Paid vs No Charge.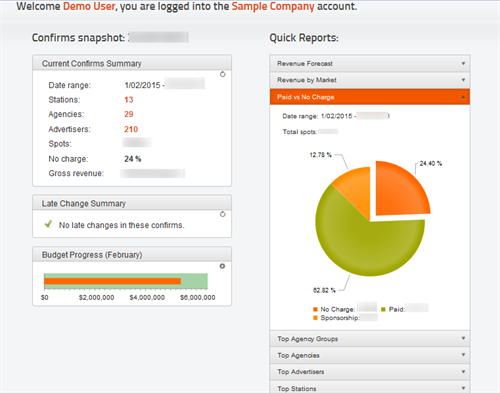 You can check who's spending the most, or who's the most valuable.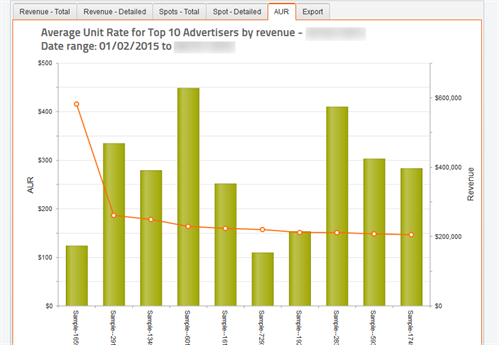 RadioMATRIX doesn't only give you more time to sell:
RadioMATRIX gives you the information you need to target clients strategically and negotiate effectively.